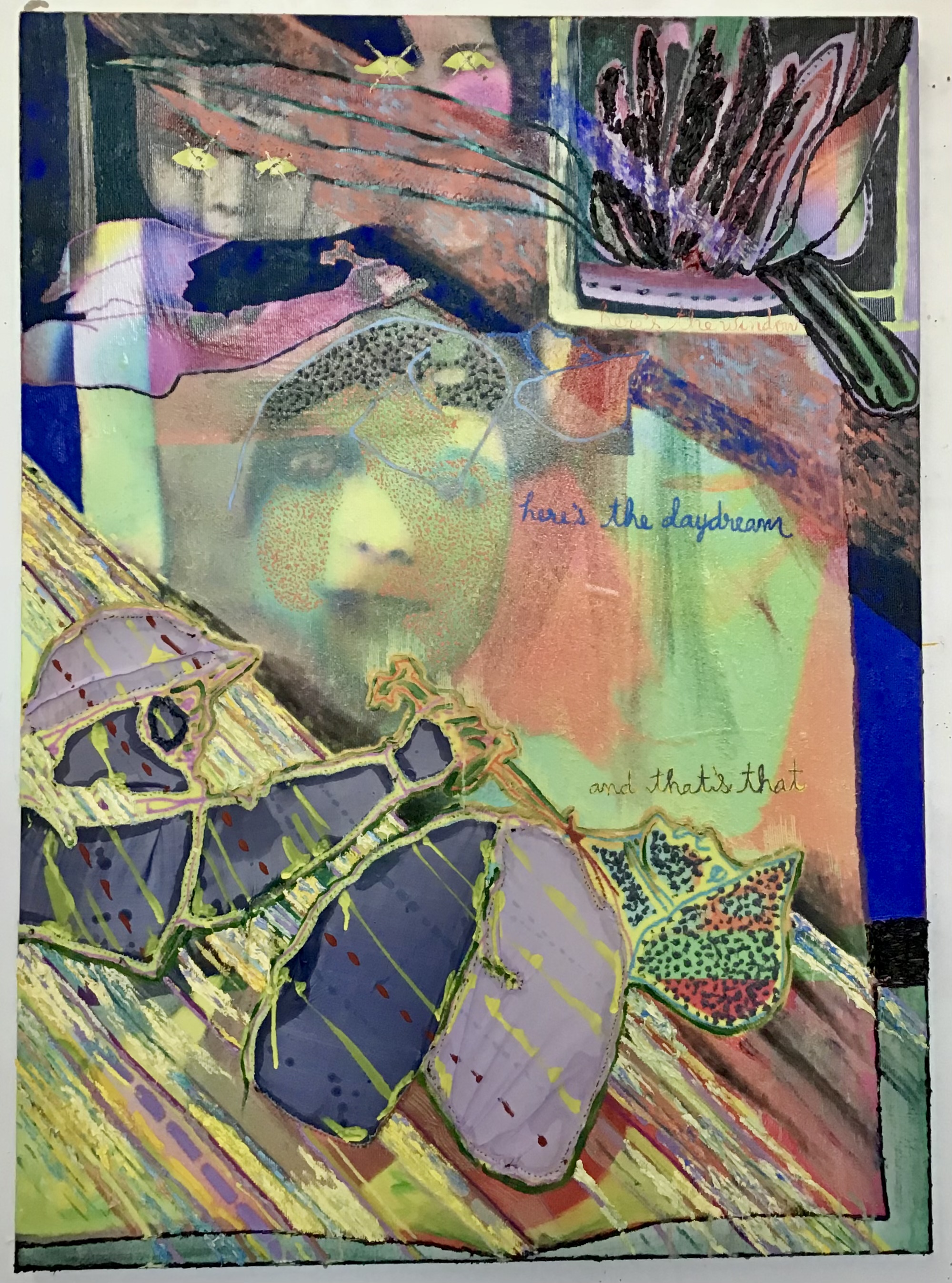 September 5, 2021
Gaby Collins-Fernandez
Complete playlist below with covered artists in parentheses; tracks in
yellow
were cut for time.
Moon Shadow, Labelle, 1972 (Cat Stevens/Yusuf Islam, 1970)
When You Were Mine, Cyndi Lauper, 1983 (Prince, 1980)
A Case of You, Prince, 2002 (Joni Mitchell, 1971)
Cel U Lar Device, Erykah Badu, 2015 (Hotline Bling, Drake, 2015)

Sunshine of Your Love, Ella Fitzgerald, 1969 (Cream, 1967)
Touch My Body, Aretha Franklin, 2008 (Mariah Carey, 2008)
Heartbreaker 7, Gaby Collins-Fernandez, 2021 (Mariah Carey, 1999)
Pedro Navaja, Willie Colón & Rubén Blades, 1978 (Threepenny Opera, Kurt Weill & Bertholt Brecht, 1928 and West Side Story, Leonard Berstein, Stephen Sondheim & Arthur Laurents, 1957)
Send in the Clowns, Grace Jones, 1977 (from A Little Night Music, Stephen Sondheim & Hugh Wheeler, 1973 inspired by the film Smiles of a Summer Night, Ingmar Bergman, 1955)
Sexual Healing, Kate Bush, 1994 (Marvin Gaye, 1982)

You've Really Got a Hold on Me, Laura Nyro & LaBelle, 1971 (Smokey Robinson, 1962)

Happiness is a Warm Gun, The Breeders, 1990 (The Beatles, 1968)

All By Myself, Céline Dion, 1996 (eric Carmen, 1975)

I Can't Stand the Rain, Tina Turner, 1984 (Ann Peebles, 1973)

Esta luz nunca se apagará–There Is a Light that Never Goes Out, Mikel Erentxun, 1992 (The Smiths, 1992)

I Want to Know What Love Is, Shirley Bassey, 1991 (Foreigner, 1984)

Piano Concerto No. 2 in C minor, Op. 18: Adagio Sostenuto; Sergei Rachmaninoff, 1900-01, piano: Sviatoslav Richter, conductor: Kurt Sanderling, Leningrad Philharmonic Orchestra,
performed 1991
Gaby Collins-Fernandez
is an artist living and working in New York City. She holds degrees from Dartmouth College (B.A.) and the Yale School of Art (M.F.A., Painting/Printmaking). Her work has been shown in the US and internationally, including institutionally at the Birmingham Museum of Art, Alabama and el Museo del Barrio, NY. Her work has been discussed in publications such as The Brooklyn Rail and artcritical, and on the video interview series, Gorky's Granddaughter. She is a recipient of residencies at Yaddo (Saratoga Springs, NY), The Marble House Project (Dorset, VT), and a 2013 Rema Hort Mann Foundation Emerging Art Award. Collins-Fernandez is also a writer whose texts have appeared in Cultured Magazine, The Miami Rail, and The Brooklyn Rail. She is a founder and publisher of the annual magazine Precog, and a co-director of the artist-run art and music initiative BombPop!Up.