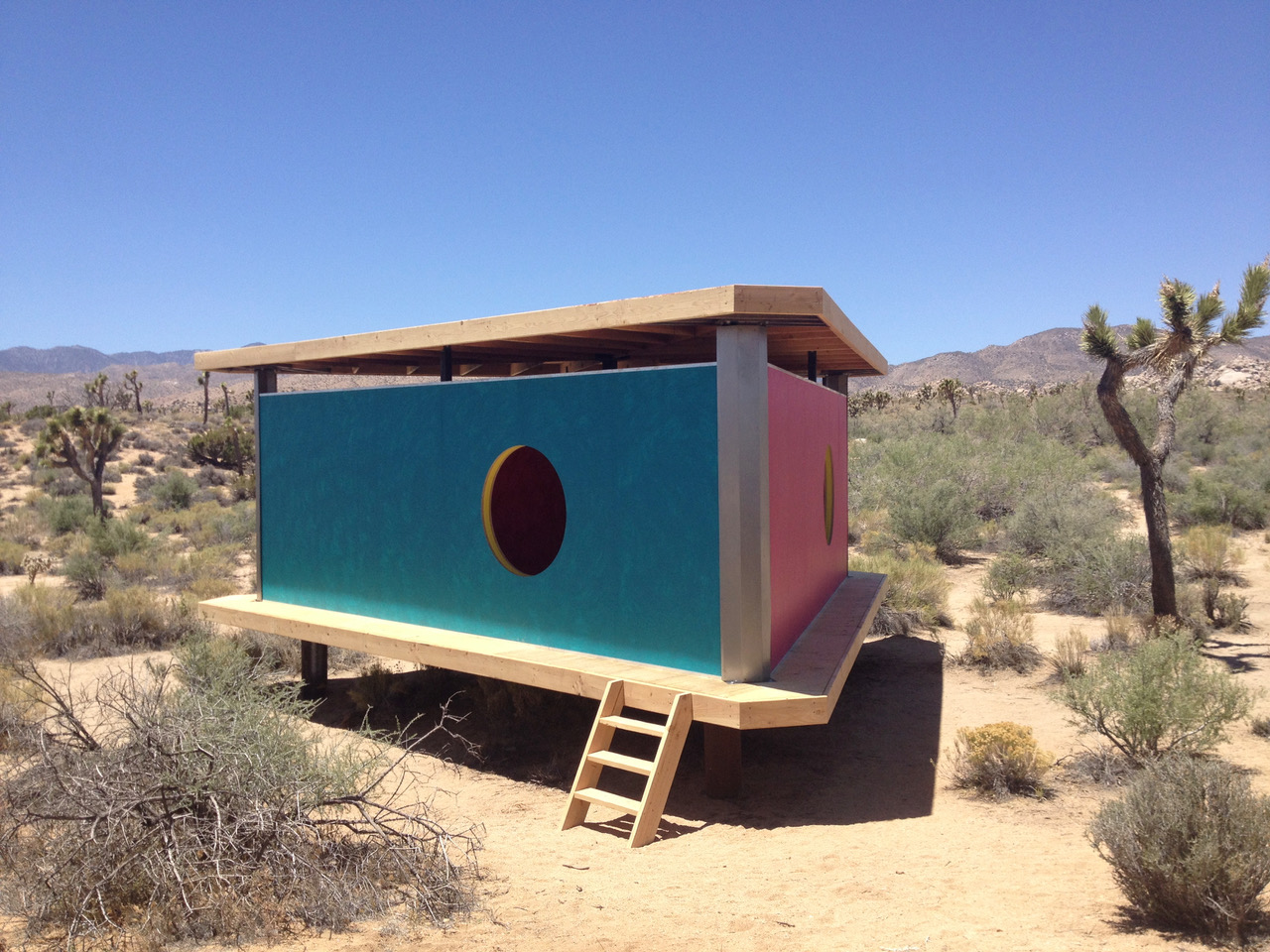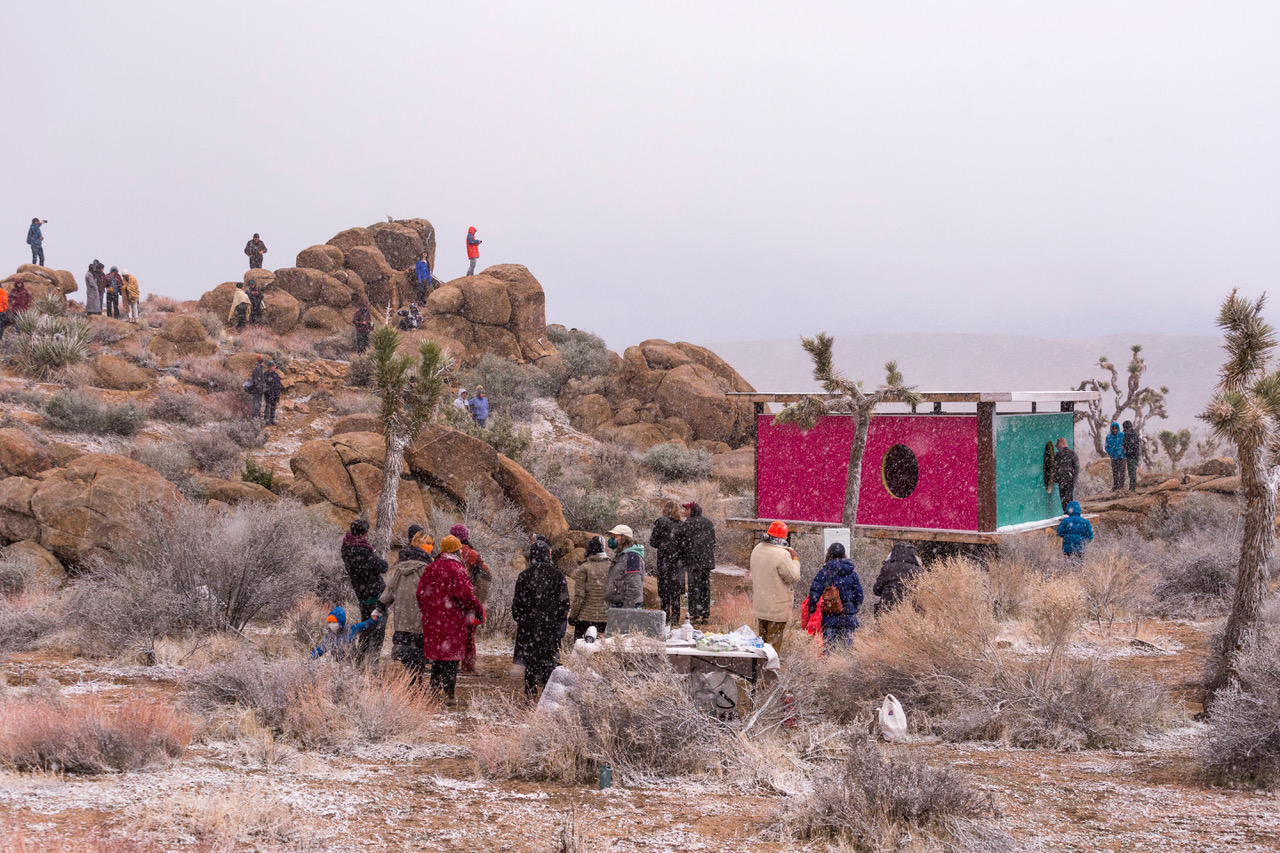 April 3, 2022
Halsey Rodman
Artist Halsey Rodman joins us to talk about fields--of energy, of space, of sound, and of psyche. We hear a sample of the audio performance that took place at his site-specific sculptural installation at Andrea Zittel's A-Z Test Site in the high desert near Joshua Tree National Park. Halsey shares some of his own musical experimentation as well as sounds from his collaborators and others ranging from Neneh Cherry to Sun Ra. A very personal show; meditative catnip!
Complete playlist below; tracks in
yellow
were cut for time.
Songs from Liquid Days: No. 1, Chaning Opinion; Philip Glass, Michael Riesman, 1986
6:33 AM, Celia Hollander, 2021
Mountain of Air, Ellen Arkbro, 2017
Cranes in the Sky, Big Joanie, 2020
1, Moon Metronome, 2021

9:48 PM, Celia Hollander, 2021

Excerpts from The Firebird; Alice Coltrane, Igor Stravinsky, 1973

Dance in Free Fall, Byron Westbrook, 2017
Fallen Leaves, Neneh Cherry, 2018
Rocky Passage; Jeremiah Chiu, Marta Sofia Honer, 2022
Sometimes it is a Murmer, Sometimes it is a Pulse (excerpt); Byron Westbrook, Celia Hollander, Jeremiah Chiu; 2022
Sputnik, Qasim Naqvi, 2017

5a, Moon Metronome, 2021

7, Moon Metronome, 2021


The Truth, Pt. 1; Matana Roberts, Pat Thomas, 2020

Love and Open Windows; Chris Corsano, Bill Orcutt, 2018

Moderation, Cate Le Bon, 2022

Syzygy (For Pekka); Ka Baird, Pekka Airaksinen, 2021

#20, Aphex Twin, 1994

Constructive Neutrons; Walt Dickerson, Sun Ra, 1988

Femenine, Julius Eastman, 1974
Halsey Rodman's eclectic sculptural practice makes visible the instability of objects, demonstrating how objects are part of a constantly shifting world rather than something permanent and unchangeable. Through using various techniques to create what Rodman terms "minimal difference," viewers are made of aware of how an object is historical and fragmentary rather than a seamless whole. This allows viewers to consider how objects shift and change based on various frames of reference including time, form, politics, culture, environment, and many others. His works often integrate gestural painting, diagrammatic drawing, and intense color with sculptural and architectural constructions.
Rodman's work has been showed widely both nationally and internationally. Solo exhibitions and projects include "Gradually/We Become Aware/Of A Hum In The Room" at High Desert Test Sites in Joshua Tree, CA; "Towards the Possibility of Existing in Three Places at Once" at the Portland Institute of Contemporary Art in Portland, OR; and a solo presentation at the biennial "Portugal Arte 10" in Lisbon, Portugal.