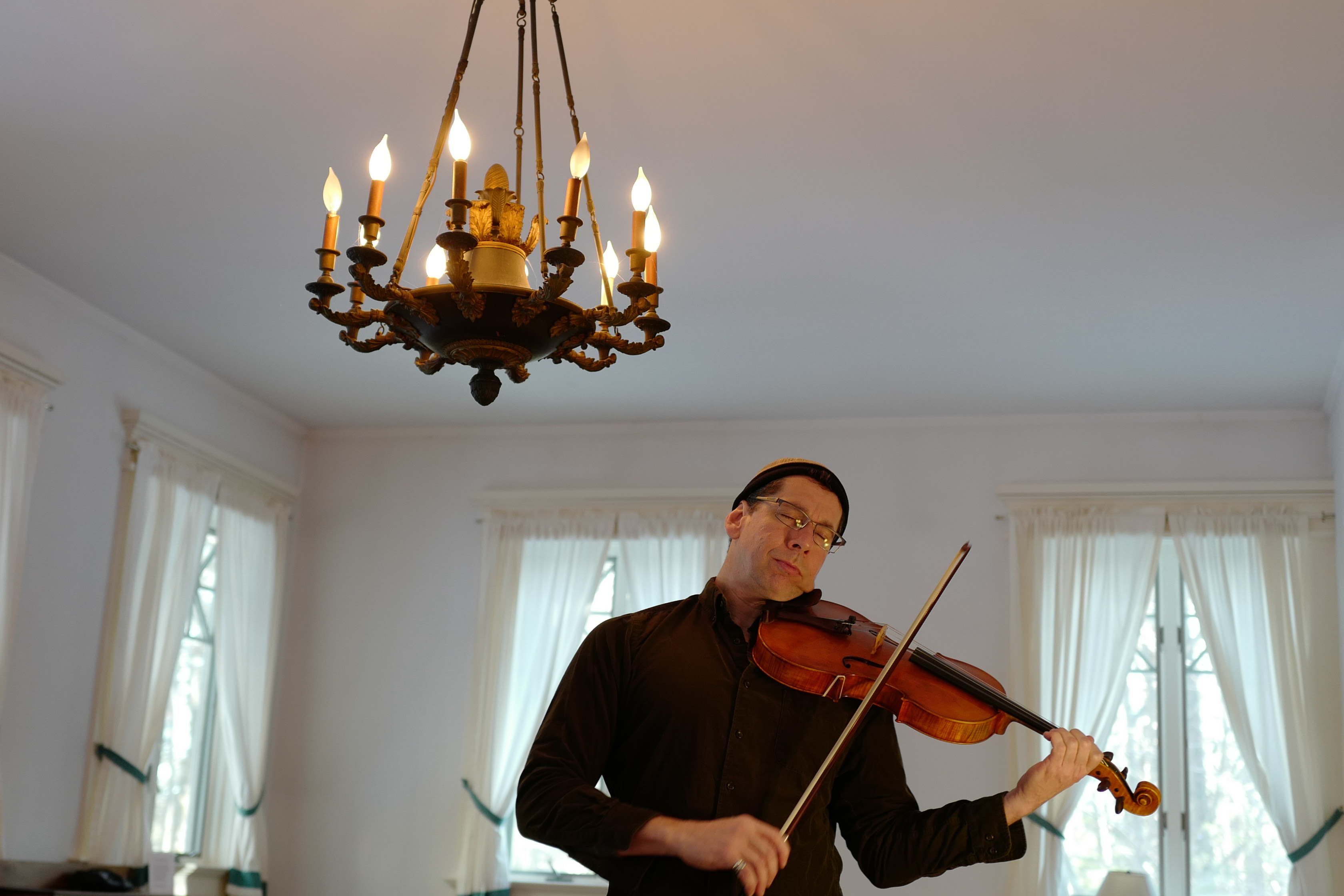 Marie Lorenz & Kurt Rohde
Newtown Odyssey
June 18, 2023
On this episode of the Selection Committee Radio Show, artist
Marie Lorenz
and musician and composer
Kurt Rohde
introduce their opera
Newtown Odyssey
, named after the same creek as Newtown Radio.
Marie Lorenz has been making boats and navigating urban waterways since she was 19 years old. Her explorations began when she was a student in Providence, Rhode Island, and they have taken her as far as the Neva River in Russia. In the summer of 2005, she established the Tide and Current Taxi, a rowboat taxi designed to take advantage of the tides and currents directing city waterways. In 2008, she was awarded the Rome Prize, and while staying at the American Academy, she met fellow residents Kurt Rohde and author Dana Spiotta. Once back in the US, Lorenz took both Rohde and Spiotta out on boating excursions and the idea for Newtown Odyssey slowly grew, with Spiotta agreeing to write the libretto.
Kurt Rohde shares both old and new music, and he discusses his interest in memory and historical (and not-so-historical) vernacular American music, which has informed his recent work. He discusses what it was like for him to transition away from being a dedicated performer to someone who works exclusively as a composer. Rohde has previously collaborated with other musicians and writers, including poets Scott Hunter and Donna Mason, but Newtown Odyssey marks his first time collaborating with an active industrial waterway replete with traffic, heavy machinery, LaGuardia's flight path, and the intense society of local avians.
We discuss the nature of collaboration, chance, and making work that responds to particular spaces. We hear a piece from Harry Partch, the experimental composer and inventor of strange and beautiful musical instruments who has inspired both Kurt and Marie. Marie describes the Plank Road Public Shoreline, a semi-hidden point of intersection between surface roads and the creek where the opera will be performed, and outlines the opera's themes of manmade engineering, politics, money, toxic waste, and the implacable power of nature.
Newtown Odyssey will be performed live on September 9 & 10, 2023; tickets will go on sale in early July. Folks who can't afford the price of the ticket can still attend thanks to sponsorship through the Newtown Creek Alliance. Find information and sign up for the mailing list at
www.newtownodyssey.com,
and follow the opera on
instagram
.
Marie Lorenz
is a visual artist based in New York City. In her ongoing project 'The Tide and Current Taxi', Lorenz transports participants through New York waterways in boats that she designs and builds, using the tidal current to propel the boat. Recent exhibitions include
Waterways
at Bennington College in Vermont,
Ash Heap
at the Lamar Dodd Gallery in Athens, Georgia, and
Ezekia
at the Albright-Knox in Buffalo, New York. Her work has been included in recent exhibitions at The Contemporary in Austin, Texas, and the Thomas Cole House in Catskill, New York. Other residencies and honors include the Rome Prize, Harpo Foundation, and Creative Capital Grant. Lorenz is represented by Jack Hanley Gallery in New York.
︎
Kurt Rohde
[h/h/h/t/t/t] plays viola, teaches and composes, and lives in San Francisco on unceded RamaytushOhlone land with spouse Tim and dog Hendrix. Kurt is fascinated with finding ways to incorporate notions of failure and catastrophe as part of the pursuit of making something beautiful. Kurt is Artistic Advisor with the Left Coast Chamber Ensemble, Artistic Director of the Composers Conference, and teaches Music Composition at UC Davis.
︎