June 12, 2022
Hoa Nguyen
Complete playlist below; tracks in
yellow
were cut for time.
Goldfinger, Shirley Bassey, 1964
Street Songs Vietnam,

anonymous youtube clip

Hotel California - Solo Dan Bau, Duy Thịnh

Ghost Tape #10, U. S. Army 6th Psychological Operations Battalion, 1970
You'll Never Find Another Love Like Mine, Lou Rawls, 1976
96 Tears, ? and the Mysterians, 1966
Sacred Love, Bad Brains, 1986
Happiness is a Warm Gun, The Breeders, 1990
8 Miles High, Hüsker Dü, 1984
Waiting Room, Fugazi, 1988
Live and Let Die, Daniel Johnston
Dress, PJ Harvey, 1992
Broken Face, Pixies, 1988
99 1/2, Dorothy Love Coates, 1956
Party at Ground Zero, Fishbone, 1985
Gigantic, Pixies, 1988
A Pair of Brown Eyes, The Pogues, 1985
Born in the Mekong Delta, Hoa Nguyen was raised and educated in the United States and has lived in Canada since 2011. Hoa has had the privilege to work and teach all over the United States and Canada, and share her unique perspective through her poetry. She is the author of several books including
As Long As Trees Last, Red Juice: Poems 1998-2008,
and
Violet Energy Ingots
which received a 2017 Griffin Prize nomination. Her fifth book of poems,
A Thousand Times You Lose Your Treasure
was named a finalist for a Kingsley Tufts Award, National Book Award and the Governor General's Literary Award and has garnered additional support from The Poetry Foundation,
Library Journal
, and the
Los Angeles Review of Books
. Her writing has been promoted by such outlets as
Granta
, PEN American Center, CBC Books,
Boston Review
, The Best Canadian Poetry series,
Poetry
,
The Walrus
, and
Pleiades
. In 2019, she was nominated for a Neustadt International Prize for Literature, a prestigious international literary award often compared with the Nobel Prize in Literature.
A well-regarded and popular teacher of creative writing, she has more than twenty years' experience teaching across genres in intimate workshops and large lectures in community, undergraduate, and graduate settings. She serves 2022 - 2023 distinguished Visiting Practioner at Ryerson University and has performed, lectured, and taught in colleges, universities, and literary organizations including Princeton University, the Chautauqua Institute, Brown University, St. Mary's College of California, and the Banff Centre for the Arts. She has nine years of experience teaching undergraduate courses in fiction, creative non-fiction, and poetry to a diverse student population at the G. Raymond Chang School of Continuing Education and Ryerson University. At the graduate level, she has taught as associated faculty for the low-residency MFA programs at Miami University and the Milton Avery Graduate School of the Arts at Bard College MFA Program where she was named Co-Chair of Writing in 2020.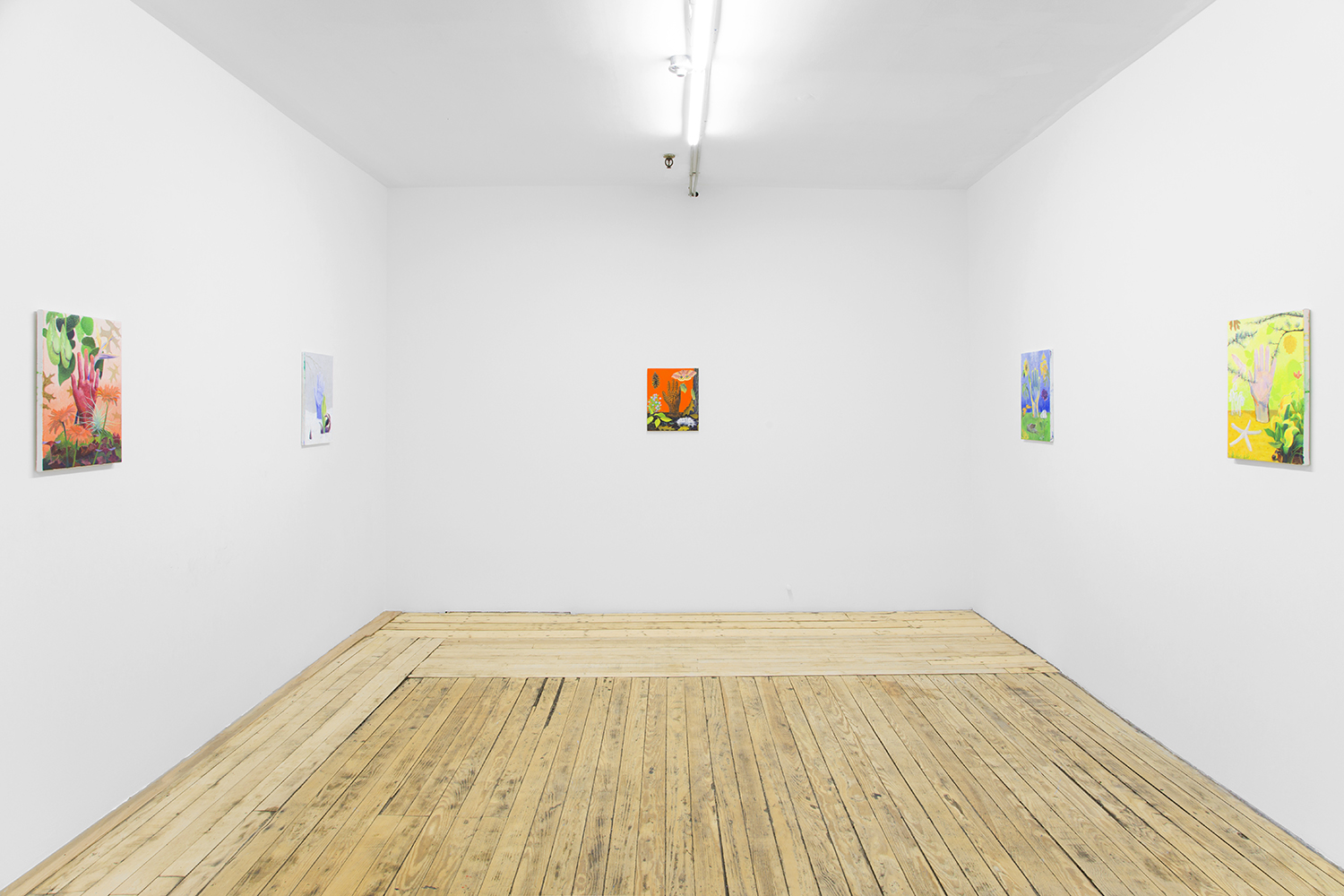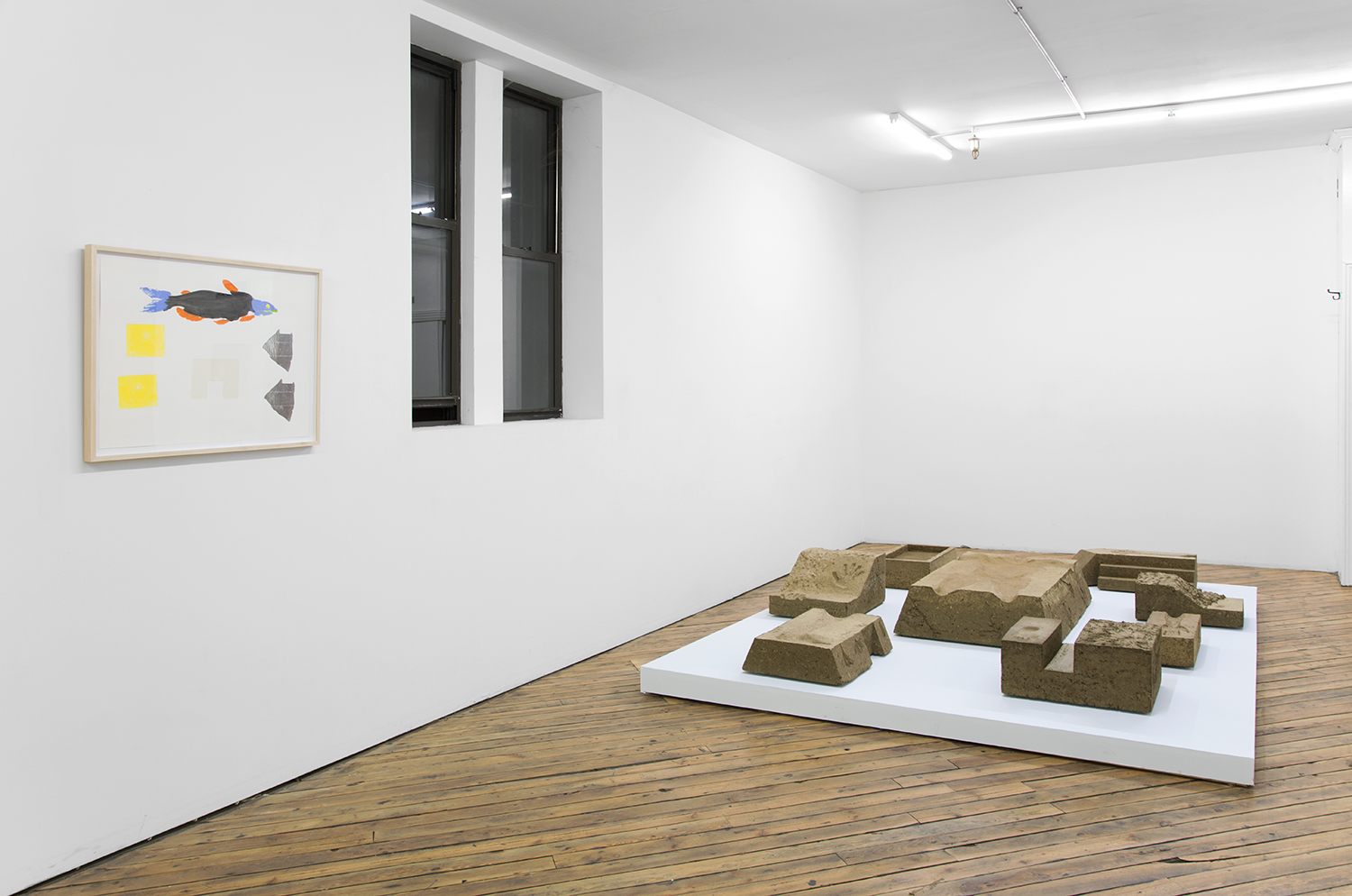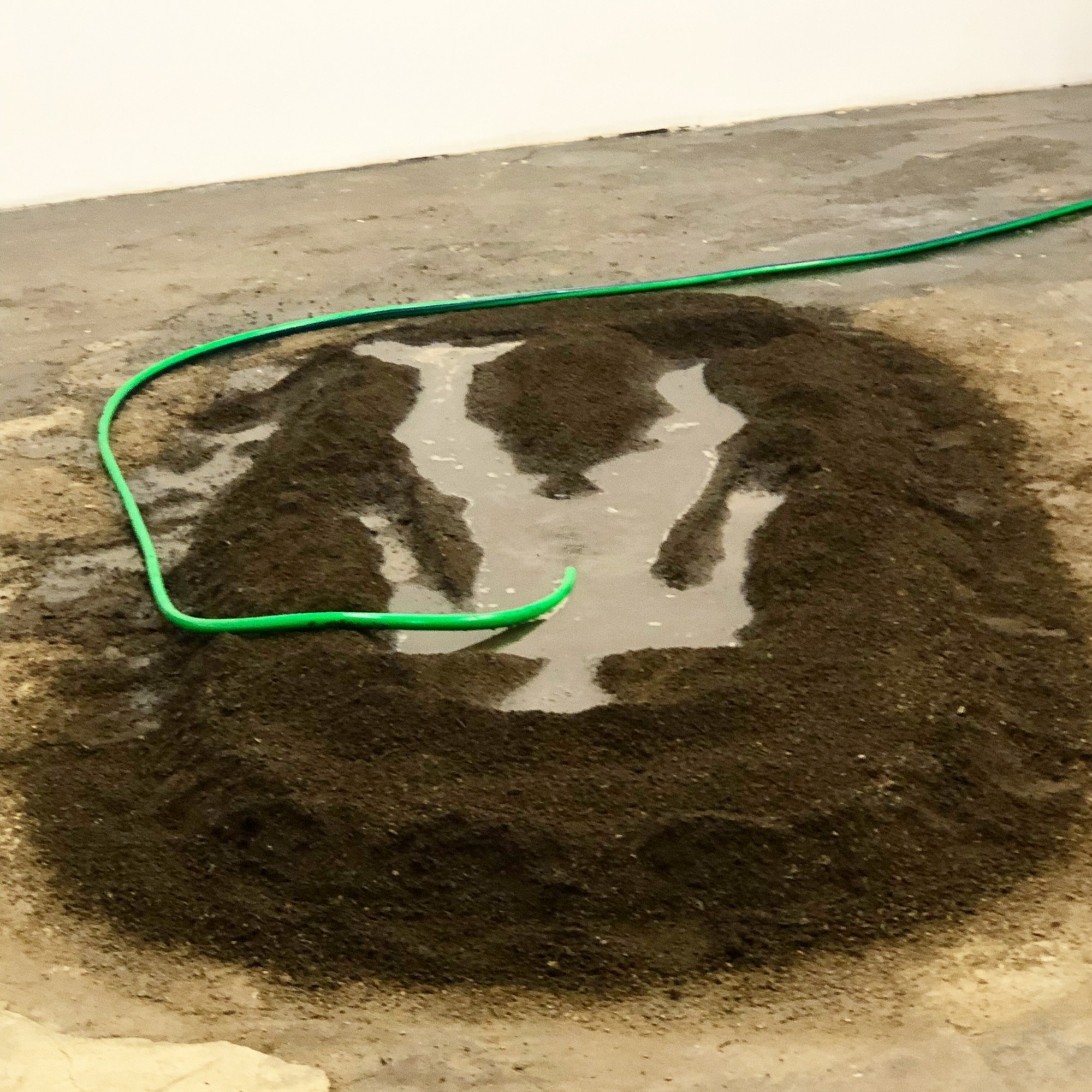 May 15, 2022
Shaun Krupa


Complete playlist below; tracks in
yellow
were cut for time.
Sax & Violins, Talking Heads
Good Times, Bad Times; Led Zeppelin
One Minute Warning, Passengers
A Small Plot of Land, David Bowie
The Sun and the Rainfall, Depeche Mode
The Sound of Waves, Mick Karn feat. Colin Fairley
Phenomena OST, Bill Wyman and Terry Taylor Valley

Birthday - Justin Robertson 12" Mix, The Sugarcubes

Substitute, The Who
Lost in Space, Neil Young
The Tracks of My Tears, Smokey Robinson & The Miracles
Relation Between Bisons, Bananas & Rods - The Previous Night, YAS-KAZ
Kachakucha nee, Ryuichi Sakamoto
Who Does She Hope to Be?, Sonny Sharrock
Soil Festivities: Movement 1, Vangelis
Shaun Krupa's work describes the path of one form swimming through another. He presses his living body into geometric forms made of slumping mud. He sleepwalks while pulling apart an electric box fan. He organizes space as a series of trials, like the forts and haunted houses built by children. Nostalgic passage through this space resembles that of religious ceremony, burial architecture, creation myth. During performance, Krupa dissolves and disappears. Eschewing personhood in solidarity with his medium. His sculptures have the ghost-marks of familiar creatures, clawing their way along. Krupa's personal monuments break down the machine into body parts, exposing the heart, which proceeds.
Shaun Krupa (b. South Salem, NY 1979) is a painter, sculptor and performance artist living and working in New York City.

May 1, 2022
Cheyney Thompson
Complete playlist below; tracks in
yellow
were cut for time.
Master Chief: Level 5 Warmup, Cassidy Byars, 2012
Catatonic Dance, Crash Worship, 1992
Dum Dum, Butthole Surfers, 1984
Études pour piano, Livre II: No. 4, Der Zauberlehrling [the Sorcerer's Apprentice], György Ligeti performed by Eric Huebner, 1988-94,
Time and Motion Studio I, Brian Ferneyhough performed by Hugo Queirós, 1971-77
Suite for Cello No. 1, Op. 72: Moto perpetuo e canto quarto Presto, Benjamin Britton performed by Mstislav Rostropovich, 1964-65
Nomos Alpha, Iannis Xenakis performed by Garth Knox & Arditti Quartet, 1965-66
Salt Peanuts, Dizzy Gillespie, 1955
Drunk at Last, a Date with Ham, Etc., Negativland, 1989

Whisper a Prayer, Negativland, 1989

In a Lonely Place, New Order, 1981

Aruca, Medicine, 1992

Jupiter Jazz, Galaxy 2 Galaxy [originally Underground Resistance], 1996

Take Some Time Out, Arnold Jarvis, 1987

Force for the Future, Ill Machine, 1998

Puhdistus, Pan Sonic, 1996

Viola da gamba Sonata in G Major, BWM 1027; Johann Sebastian Bach, c. late 1730s early 1740s; perfomed by Pablo Casals, Paul Baumgartner, John Wummer, Bernard Goldberg, Prades Festival Orchestra, 1950

Nun freut euch, lieben Christen g'mein [Now rejoice, dear Christians, together], Chorale Prelude 734, Johann Sebastian Bach c. pre-1950, performed by Vikingur Ólafsson, 2018

Footsteps in the Fog, Ceramic Hello, 1981
Desespero, Staccato du Mal, 2011
Scampia, Martial Canterel, 2017
Silence, Martial Canterel, 2007

Mit Dir, Robert Görl, 1984

Goldberg Variations, BMV 988 Aria, Johann Sebastian Bach c. 1741, Glenn Gould, 1955

Speakers R-4 (sounds), RP Boo, 2013
Cheyney Thompson's (b. 1975, Baton Rouge, Louisiana) practice is centered on an inquiry into the production, distribution, and exhibition of painting. His projects, which often span several years, impose structures and constraints onto the making of his work. These limitations are in turn generative, resulting in exhaustive investigations into the medium of painting and the problems that surround it. Tying his works to mathematical and economic formulas, his own labor as an artist, and the architecture that his paintings occupy, Thompson enacts a tension between their formal qualities, and the larger systems of circulation they inhabit. In 2017, Thompson's work was the subject of an exhibition at The Brno House of Arts, Brno, Czechia, with Sam Lewitt. Other solo exhibitions include
Cheyney Thompson The Completed Reference: Pedestals and Drunken Walks
, Kunstverein Braunschweig, Germany, 2012,
Cheyney Thompson: metric, pedestal, landlord, cabengo, recit
, curated by João Ribas, MIT Visual Arts Center, Cambridge, Massachusetts 2012. His work has additionally been included in numerous group exhibitions, including
Invisible Adversaries: Marieluise Hessel Collection
, Hessel Museum of Art, Bard College, Annandale-on-Hudson, New York, 2016,
Money, Good and Evil. A Visual History of Economics
, Staatliche Kunsthalle, Baden-Baden, Baden-Baden, Germany, 2016,
A Slow Succession with Many Interruptions
, SFMOMA, San Francisco, 2016, and 
Materials and Money and Crisis
, Museum Moderner Kunst, Vienna, Austria, 2013, the 2008 Whitney Biennial, Whitney Museum of American Art, New York, 2008, among others. Thompson's work is held in the permanent collections of the Centre Pompidou, Paris, The Whitney Museum of American Art, New York, SFMoMA, San Francisco, and the Museum of Modern Art, New York.
April 17, 2022 EASTER SPECTACULAR
Robert Spees
Complete playlist below; tracks in
yellow
were cut for time.
Mirror, Evie, 1978
More, More, More; The Andrea True Experience, 1976
Night City, ქალაქი ღამიᲡ [The Prize], 1992
Georgia Stone, Yoko One and John Cage, 1970-1989
Jesus Marijuana, Orville Dorp, 1983
The Irony of It All, The Streets, 2002
Don't You Think this Outlaw Bit's Done Got Outta Hand?, Waylan Jennings, 1978
Jim Cosme, Wesley Willis, 1998
Ma Baker, Boney M, 1977
Bang Bang, Martin Kippenberger, 1988

You Can Fall in Love with Anyone, Jamaican Queens, 2015

Héroes, Parálisis Permadenete, 1982

LPC 9 Theme 1, Longmont Potion Castle, 2012

Would You Lay with Me (In a Field of Stone), Tanya Tucker, 1973

By 1999, Baccara, 1979

Figurine, Ladytron, 2019

Sweet Love, Anita Baker, 1986

Move On, ABBA, 1977

John Cage, Christian Marclay, 1988
Rbt. Sps. is a queer experimental filmmaker and visual artist who lives and works in NYC. He works predominantly with antiquated analog equipment in his video work, capturing moments of his life obscured by the dated technology. His current 2D work is collage based—hand sewing quilt block designs either created from or employing personal photos, usually sourced from his youth in rural western Kentucky. He has shown work at PPOW, Interstate Projects, King's Leap, and BGSQD. His collaborative feature film
Confederitis
was an official selection at the 2018 Istanbul Experimental Film Festival and was also shown with Circe Platform in Tbilisi, Georgia in 2019. The artist was bequeathed a Kentucky Colonel in 2020.