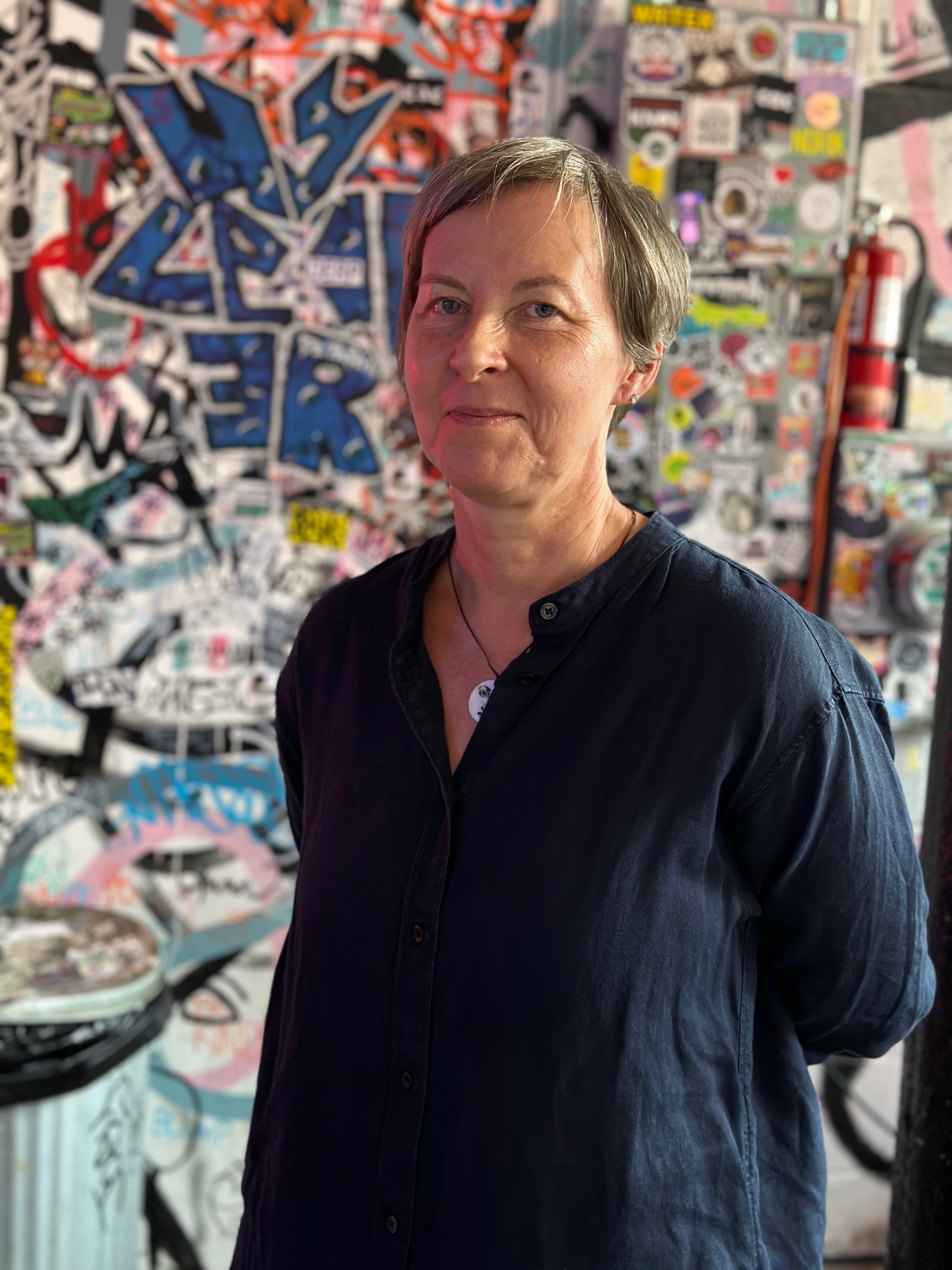 Maija Mäkinen
August 20, 2023
Onkija by Noitalinna Huraa, 1988
Sudenkorento/Life on Mars by Hector, 1974
Muistatko Monrepos'n by Annikki Tähti, 1957

Lapin tango by Tamara Lund, 1972

Hopeinen kuu/Guarda che luna by Olavi Virta, 2020

Lounging by Guru, feat. Donald Byrd, 1993

Creator Has a Master Plan by Brooklyn Funk Essentials, 1994

Brimful of Asha by Cornershop, 2006

Papa Was a Rodeo by The Magnetic Fields, 1999

Rhinestone Cowboy by Glen Campbell, 1975

Kiss an Angel Good Morning by Charley Pride, 1971

Ghost Town by Sam Outlaw, 2015

Sunday Morning Coming Down by Johnny Cash, 1970

Kisses Sweeter Than Wine by Jimmie Rodgers, 1957

Mackie Messer/Mack the Knife by Lotte Lenya, 1955

The Model by Belle & Sebastian, 2000

Condolence by Benjamin Clementine, 2014

Vaquinha mansa by Cesária Évora, 1999

Vem tänder stjärnorna by Eva Dahlgren, 1991

Bayou by Paul Cantelon, 2009

Van den Budenmayer Concerto en Mi Mineur by Zbigniew Preisner, 1991

La Mer by Charles Trenet, 1992

Helsinki Shangri-la by Paleface, 2010

Cha cha cha by Käärijä, 2023
Maija Mäkinen
is a Finnish-born writer and translator. She holds an MFA in Fiction from Boston University.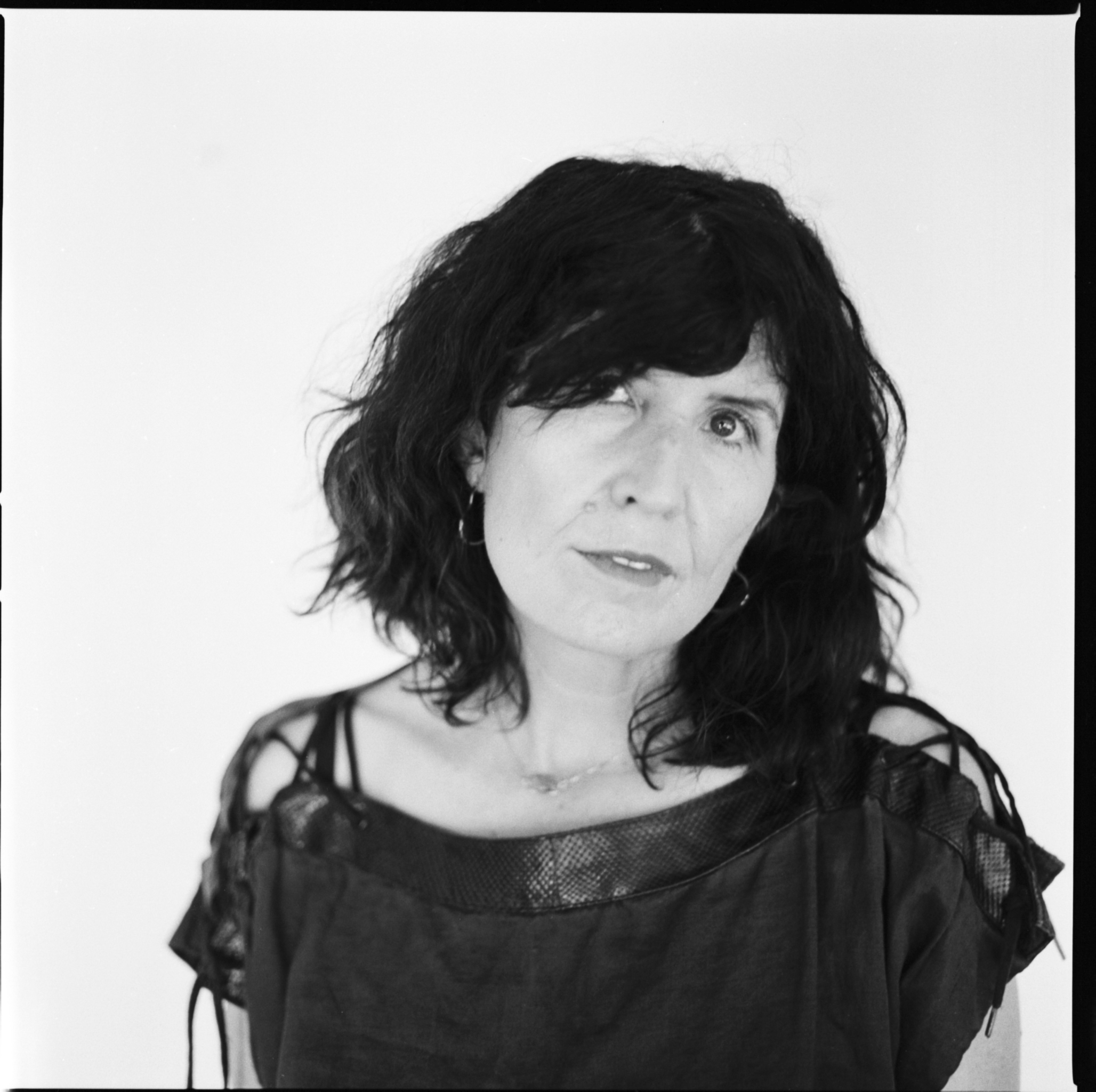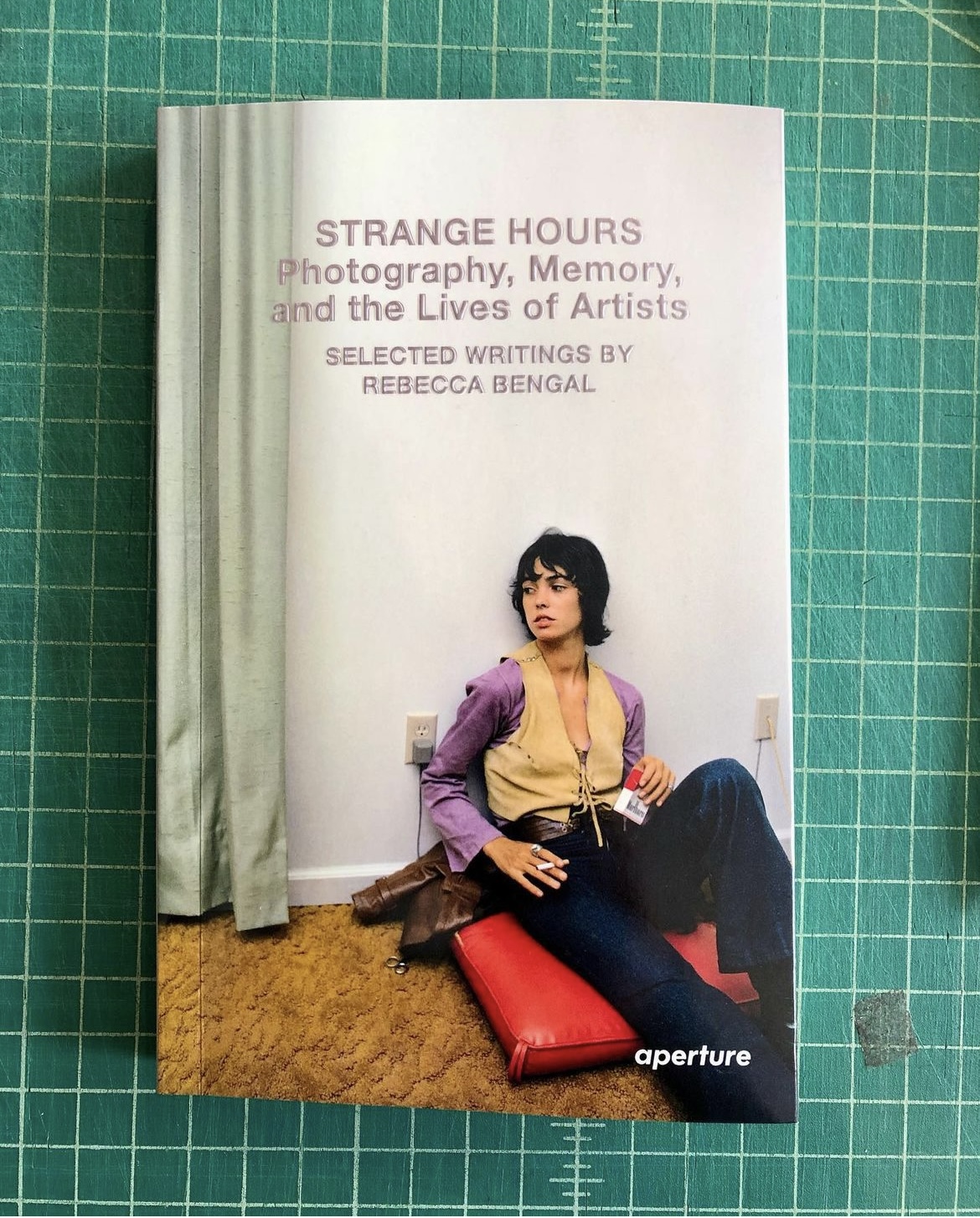 Portrait:
Matthew Leifheit
Rebecca Bengal
July 23, 2023
Don't Be Cruel, Billy Swan, 1974
The Tide Is High, U-Roy, 1970
Railroad Bill, Etta Baker, 1999
Someone's Gone, Brother Theotis Taylor
Da Art of Storytellin' (Pt. 2), Outkast, 1998
Everybody's Gotta Live, Arthur Lee, 1972
U Got the Look, Prince, 1987
Eye Know, De La Soul & Otis Redding, 1989
Back to the Future (Part I), D'Angelo, 2014
Crazy, Pylon, 1983
Dr. Doom (Alternate); Hall, Sutherland, 13th Floor Elevators, 2012
Don't Think Twice It's Alright, Waylon Jennings, 1964
If You Want Me to Stay, Sly and the Family Stone, 1973
Sorry You're Sick, Ted Hawkins, 1982
Son Of a Gun, The Vaselines, 1992
Margaritas at the Mall, Purple Mountains, 2019
Make Me Smile (Come Up and See Me), Steve Harley & Cockney Rebel, 1975
Here Come the Warm Jets, Glenn Mercer, 2015
Amassakoul 'N' Ténéré, Tinariwen, 2004
Pendulum, Broadcast, 2003
I Pity the Country, Willie Dunn, 1971
Time, Richard Hell & the Voidoids, 1982
Fire and Brimstone, Link Wray, 1971
Strawberry Letter 23, The Brothers Johnson, 1977

Where Eagles Dare, Bratmobile, 1994
Suspect Device, Stiff Little Fingers, 1979
Breaker, Breaker, GZA, 1999
Rebecca Bengal:
Born and raised in rural western North Carolina, formerly of Austin, Texas, currently living in Brooklyn, plus many places in between, I'm a writer of fiction and nonfiction. My collection
Strange Hours: Photography, Memory, and the Lives of Artists
was published in June 2023 by Aperture, with an essay by Joy Williams. A new short story by me appears in Kristine Potter's monograph
Dark Waters
, also just published by Aperture
.
I am a MacDowell fellow, a contributing editor at Oxford American, and a past editor at DoubleTake, American Short Fiction, The Onion, and Vogue.com, among others. I received my MFA in fiction as a fellow at the Michener Center for Writers. My stories, interviews, essays, reported pieces, and collaborations with artists have been published by The New York Times, The New Yorker, Criterion Collection, Vogue, Vanity Fair, The Paris Review, The Believer, The Guardian, Aperture, Guernica, Pitchfork, The Washington Post Magazine, SSENSE, and Transgressor, among others. My
short fiction has been published in Southwest Review,
Greensboro Review, Best American Nonrequired Reading, and by Aperture Books. Many of my stories center on place; all on language. My sister, the photographer Joanna Welborn, and I are working on a project about our family's history of Deafness, a unique rural sign language, and moonshine. (I've written short fiction loosely connected to this for Southwest Review, edited by Ben Fountain). I write about literature, photography, music, film, and nature (I've reported extensively from
Standing Rock
and the U.N. on the climate emergency).
Some of my other favorite stories to write are the hardest to classify: whether looking into the unsolved disappearance of the musician Jim Sullivan, dropping in on Prince's former houses in Minneapolis, with the Artist's onetime neighbor Alec Soth, or telling the story of eden ahbez. But I'm also partial to an essay I wrote about Charles Portis's Norwood, and
this one,
looking back at the time I interviewed Linda Manz.
Nate's 2000s Mixtape
July 9, 2023
A mixtapes of songs from an obliviated decade!
For this summertime music-only show, host Nate Heiges plays classics, bops, and a couple of outliers from the 2000s. Why does nobody listen to music from the aughts? Because America lost its mind in the wake of 9/11? Welcome back home. Some art, some salt, some cheese, and some gold.
Complete playlist below.


Happiness, Chastity Belt, 2013 (oops)
L. E. S. Artistes, Santigold, 2008
Walking with a Ghost, Tegan and Sara, 2004
Fuck the Pain Away, Peaches, 2002
Fake French, Le Tigre, 2001
Bohemian Like You, The Dandy Warhols
Love's Not a Competition (But I'm Winning), Kaiser Chiefs
Hate to Say I Told You So, The Hives
An Honest Mistake, The Bravery
Emerge, Fischerspooner
Daft Punk Is Playing at My House, LCD Soundsystem
Danger! High Voltage - Soulchild Radio Mix, Electric Six
Roses, Outcast
Jesus Walks, Kanye West
Islands, The xx
Leaf House, Animal Collective
Young Liars, TV on The Radio
No More Drama, Mary J. Blige
I Thought You Were My Boyfriend, The Magnetic Fields
The Only Exception, Paramore
To Be Alone With You, Sufjan Stevens
Echo's Answer, Broadcast
I've Been Thinking, Handsome Boy Modeling School w/Cat Power
Mykonos, Fleet Foxes
Mushaboom, Feist
No Child of Mine, PJ Harvey
The Great Divide, Ashley Park
Tear You Apart, She Wants Revenge
Little Kids - Ladytron Fruits of the Forest Mix, Kings of Convenience
Ike's Mood I, Visioneers
Ladyflash, The Go! Team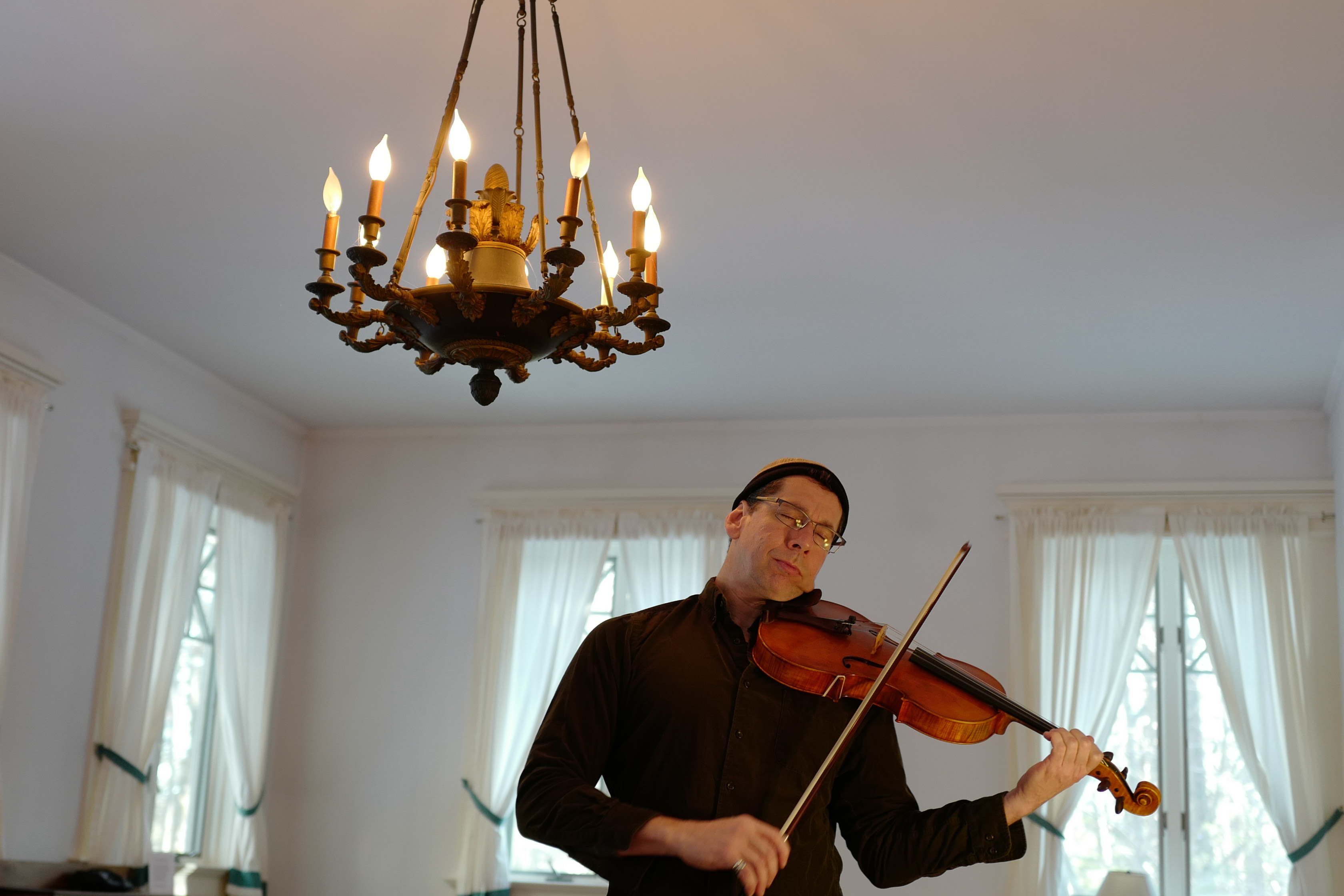 Marie Lorenz & Kurt Rohde
Newtown Odyssey
June 18, 2023
On this episode of the Selection Committee Radio Show, artist
Marie Lorenz
and musician and composer
Kurt Rohde
introduce their opera
Newtown Odyssey
, named after the same creek as Newtown Radio.
Marie Lorenz has been making boats and navigating urban waterways since she was 19 years old. Her explorations began when she was a student in Providence, Rhode Island, and they have taken her as far as the Neva River in Russia. In the summer of 2005, she established the Tide and Current Taxi, a rowboat taxi designed to take advantage of the tides and currents directing city waterways. In 2008, she was awarded the Rome Prize, and while staying at the American Academy, she met fellow residents Kurt Rohde and author Dana Spiotta. Once back in the US, Lorenz took both Rohde and Spiotta out on boating excursions and the idea for Newtown Odyssey slowly grew, with Spiotta agreeing to write the libretto.
Kurt Rohde shares both old and new music, and he discusses his interest in memory and historical (and not-so-historical) vernacular American music, which has informed his recent work. He discusses what it was like for him to transition away from being a dedicated performer to someone who works exclusively as a composer. Rohde has previously collaborated with other musicians and writers, including poets Scott Hunter and Donna Mason, but Newtown Odyssey marks his first time collaborating with an active industrial waterway replete with traffic, heavy machinery, LaGuardia's flight path, and the intense society of local avians.
We discuss the nature of collaboration, chance, and making work that responds to particular spaces. We hear a piece from Harry Partch, the experimental composer and inventor of strange and beautiful musical instruments who has inspired both Kurt and Marie. Marie describes the Plank Road Public Shoreline, a semi-hidden point of intersection between surface roads and the creek where the opera will be performed, and outlines the opera's themes of manmade engineering, politics, money, toxic waste, and the implacable power of nature.
Newtown Odyssey will be performed live on September 9 & 10, 2023; tickets will go on sale in early July. Folks who can't afford the price of the ticket can still attend thanks to sponsorship through the Newtown Creek Alliance. Find information and sign up for the mailing list at
www.newtownodyssey.com,
and follow the opera on
instagram
.
Marie Lorenz
is a visual artist based in New York City. In her ongoing project 'The Tide and Current Taxi', Lorenz transports participants through New York waterways in boats that she designs and builds, using the tidal current to propel the boat. Recent exhibitions include
Waterways
at Bennington College in Vermont,
Ash Heap
at the Lamar Dodd Gallery in Athens, Georgia, and
Ezekia
at the Albright-Knox in Buffalo, New York. Her work has been included in recent exhibitions at The Contemporary in Austin, Texas, and the Thomas Cole House in Catskill, New York. Other residencies and honors include the Rome Prize, Harpo Foundation, and Creative Capital Grant. Lorenz is represented by Jack Hanley Gallery in New York.
︎
Kurt Rohde
[h/h/h/t/t/t] plays viola, teaches and composes, and lives in San Francisco on unceded RamaytushOhlone land with spouse Tim and dog Hendrix. Kurt is fascinated with finding ways to incorporate notions of failure and catastrophe as part of the pursuit of making something beautiful. Kurt is Artistic Advisor with the Left Coast Chamber Ensemble, Artistic Director of the Composers Conference, and teaches Music Composition at UC Davis.
︎