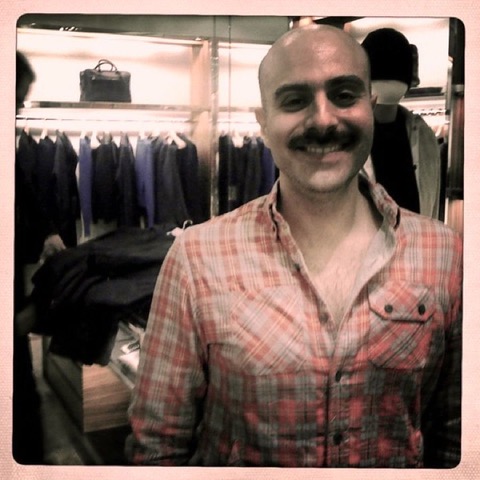 June 13, 2021
David Adjmi
Writer David Adjmi shares a playlist of songs from his adolescence he'd rediscovered while writing his 2020 memoir,
Lot Six
. From his insular Syrian Jewish community in Brooklyn to the discos of Bay Ridge, Adjmi guides us though his melancholy youth with much wit and many stories.
Complete playlist below; tracks in
yellow
were cut for time.
I (Who Have Nothing), Shirley Bassey, 1963

Prisoner (Love Theme from Eyes of Laura Mars), Barbra Streisand, 1978
Nasty, Janet Jackson, 1986
Time (Clock of the Heart), Culture Club, 1982
Ship of Fools, Erasure, 1988
Hells Bells, AC/DC, 1980
King's Cross, Pet Shop Boys, 1987
We Do What We're Told (Milgrim's 37), Peter Gabriel, 1986
Stripped, Depeche Mode, 1986
Babe, We're Gonna Love Tonight, Lime, 1982

Give Me Tonight, Shannon, 1984

Too Turned On, Alisha, 1985

Break 4 Love, Raze, 1988

Gigantic, Pixies, 1988

Blue Bell Knoll, Cocteau Twins, 1988

If Only Tonight We Could Sleep, The Cure, 1987

Cloudbusting, Kate Bush, 1985
Third Uncle, Bauhaus, 1982
David Adjmi
's plays have been produced at such theatres at Steppenwolf, Lincoln Center, the Royal Court, the R.S.C., and Soho Rep, where he was the Mellon Foundation Playwright-in-Residence for three years. His play
Stereophonic
is scheduled to premiere on Broadway next season, and a new play,
The Stumble,
was commissioned by Lincoln Center Theatre, and recently excerpted in
The Paris Review
. David was awarded the Guggenheim Fellowship, the Whiting Writers' Award, and the Steinberg Playwright Award (the "Mimi") among others. His memoir
Lot Six
was recently published by HarperCollins, and his two play collections,
Stunning and Other Plays
and
Marie Antoinette/3C
are published by TCG.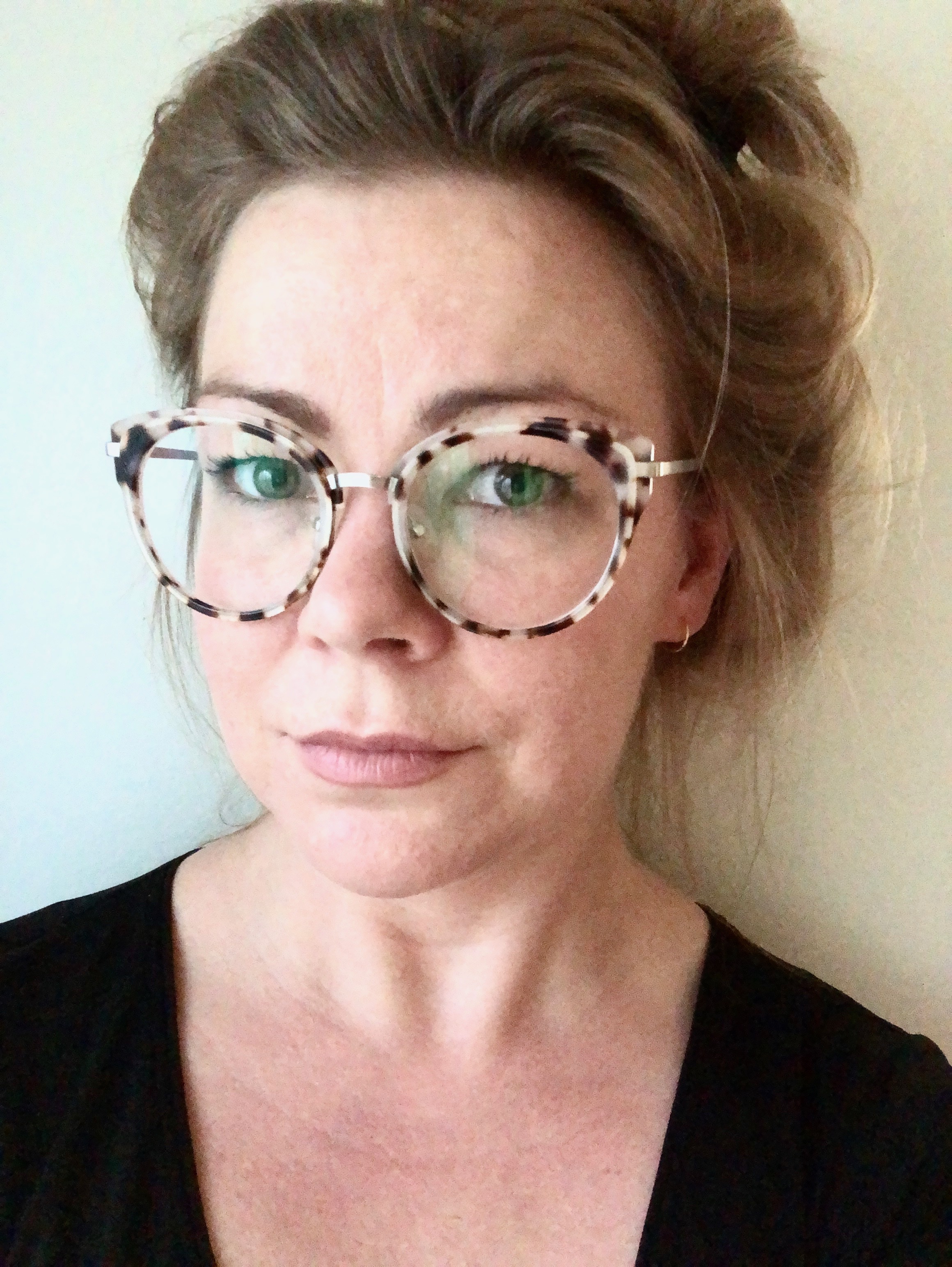 May 16, 2021
Hanna Pylväinen
It is recommended that this playlist be listened to
with headphones or in a very quiet room.
Complete playlist below; tracks in
yellow
were cut for time.
Peer Gynt Suite No. 1, Op. 46: II. Death of Åsa (arr. for accordion), Edvard Grieg, Mie Miki, 1888

Cello Concerto in E Minor, Op. 85 (1988 Digital Remaster): I. Adagio - Moderato, Edward Elgar, Jacqueline de Pré, London Symphony Orchestra, Sir John Barbirolli, 1919

Die Zauberflöte, K. 620 / Act 2: "Pa-Pa-Pa-Pa-Pa-Pa-Papagena!", Wolfgang Amadeus Mozart, Chamber Orchestra of Europe, 1791
Die Zauberflöte, K. 620 / Act 2: "Papagena! Papagena! Papagena!", Wolfgang Amadeus Mozart, Chamber Orchestra of Europe, 1791 *these SHOULD be switched in order :)
24 Caprices, Op. 1: No. 24 in A Minor (Tema con variazioni. Quasi presto), Niccolò Paganini, Itzhak Perlman, 1802 - 1817

Fratres, Arvo Pärt, Angela Yoffe, Vadim Gluzman, 1977

Stabat Mater: I. Stabat Mater dolorosa, Giovanni Battista Pergolesi, Phillippe Jaroussky, Julia Lezhneva, Diego Fasolis, I Barocchisti, 1736


Jesu, der du meine Seele, BMV 78: Duet Aria: Wir eilen mit schwachen (Soprano, Alto), Johann Sebastian Bach, Peter Kooji, Yuakri Nonoshita, Makoto Sakurada, Daniel Taylor, Bach Collegium Japan, Masaaki Suzuki, 1724




Violin Concerto in A Minor, BMV 1041: III. Allegro assai, Johann Sebastian Bach, Isabelle Faust, Christoph Poppen, Bach Collegium Stuttgart, Helmuth Rilling, finished by 1730



The Art of the Fugue, BWV 1080: Contrapunctus XIV, Johann Sebastian Bach, Juilliard String Quartet, c. 1740s

Täällä Pohjantähden alla, Petri Laaksonen, 1994


Bier Andin, Sancuari, 2012




Bogoróditse Devo, Sergei Vasilievitch Rachmaninoff, Chorus Angelicus and Gaudeamus, 1915




Lieder, Op. 27: Morgen!, Richard Strauss, Andreas Schmidt, 1894




Violin Concerto No. 1 in D, Op. 6: III. Rondo (Allegro spirituoso), Niccolò Paganini,Gil Shaham, New York Philharmonic, Giuseppe Sinopoli, 1817 - 1818




Symphony No. 7 in A Major, Op. 92: II. Allegretto, Ludwig von Beethoven, Wiener Philharmoniker, Carlos Kleiber, 1811 - 1812

Mass in B Minor, BWV 232: Agnus Dei: Dona nobis pace pacem (Chorus), Johann Sebastian Bach, Carolyn Sampson, Rachel Nicholls, Robin Blaze, Gerd Türk, Peter Kooji, Bach Collegium Japan, Masaaki Suzuki, 1749

Germanico in Germania: Parto ti lascio, o cara, Nicoloa Porpora, Cecilia Bartoli, Il Giardino Armonico, Giovanni Antonini, 1732

Nimrod from Enigma Variations, Edward Elgar, Royal Philharmonic Orchestra, Philip Ellis, 1898 - 1899


Hanna Pylväinen is the author of We Sinners, a novel, which received the Whiting Writers' Award. Her work has appeared in Harper's, the New York Times, the New York Times Magazine, the Chicago Tribune, and the Wall Street Journal. She is the recipient of residencies at MacDowell and Yaddo, and fellowships at the Fine Arts Work Center in Provincetown, and the Lewis Center for the Arts at Princeton University; currently, she is a Fellow at the Cullman Center at the New York Public Library. Her second novel is forthcoming from Henry Holt & Co. in Fall 2022.

May 2, 2021
B. Wurtz
Visual artist B. Wurtz takes us on a personal history, with music from every phase of his life beginning at childhood and culminating in his 2020 album "Some Songs." I have loved B.'s artwork since I first encountered it—specific, precise, sometimes uncomfortably honest—and his stories of childood and of his process of making his album were truly illumunating to my understanding of his sensibility and his sculptures. We get to hear some gen-u-ine historical gems as well as a number of B.'s own songs!
Complete playlist below; tracks in
yellow
were cut for time.
The Shady Road, B. Wurtz, 2020

Tennessee Waltz, Patti Page, 1950

Shadrack, The Golden Gate Quartet, 1947
Mule Train, Frankie Laine, 1949
Minuet in G Major, Wolfgang Amadeus Mozart (Alessandro Deljavan), 1761-2

Für Elise, Ludwig von Beethoven (Nelly Kokinos), 1810

El Jarabe Loco, Los Pregoneros Del Puerto, c. 1960s

Nottamun Town, Jean Ritchie, c. 1950s

Movin' on Down the River, Jean Ritchie, 1965

The Last Time, The Rolling Stones, 1965

Days of Long Ago, B. Wurtz, 2020

Today, B. Wurtz, 2020

October Song, The Incredible String Band, 1966

I'm Going Home, The Sacred Harp Singers, date of recording unknown; collection released on CD by Bibletone in 1994

The Bridge, B. Wurtz, 2020


Rakim, Dead Can Dance, 1994



Tumbling Dice, The Rolling Stones, 1972

A Love so True, Sunny War, 2021


Water, B. Wurtz, 2020

Music (Playing the Machine), Particle Kid, 2017

The Clock, B. Wurtz, 2020

Purple Green Ice, Milo Gonzalez, 2019

Little Birds, B. Wurtz, 2020

Start Here, B. Wurtz, 2020

The Statue, B. Wurtz, 2020

Minuet in C, Wolfgang Amadeus Mozart (Dinara Klinton), 1761-2
B. Wurtz
was born in 1948 in Pasadena, California, and lives and works in New York. He opened a major solo exhibition This Has No Name at the Institute of Contemporary Art, Los Angeles in 2018 while simultaneously presenting his first public commission, Kitchen Trees, through the New York City Public Art Fund. In 2015 he was the subject of a retrospective exhibition at BALTIC Centre for Contemporary Art, Gateshead, United Kingdom. In 2016 the exhibition traveled to La Casa Encendida, Madrid. He has had additional solo exhibitions at Kunstverein Freiburg; White Flag Projects, St. Louis; and Gallery 400, University of Illinois at Chicago. His work has been included in group exhibitions at MoMA PS1, New York; Museum of Contemporary Art, Chicago; and Musée d'Art Contemporai
n de Lyon.
back
April 18, 2021
Adam Henry
Complete playlist below; tracks in
yellow
were cut for time.
Rumble, Link Wray & The Wraymen, 1958

The Big Ship - 2004 Digital Remaster, Brian Eno, 1975

To Love Somebody, Bee Gees, 1967
2nd Thought - 2003 Digital Remaster, Orchestral Manoeuvres In The Dark, 1980
Tomorrow Never Knows - Remastered 2009, The Beatles, 1966

La Cigarra (The Cicada), Linda Ronstadt, 1987

Walking With Jesus (live from De Melkweg), Spacemen 3, 1988

Myth, Beach House, 2012

I Only Have Eyes for You, The Flamingos, 1959

Ou Es-Tu, Mon Amour?, Willie Nelson, 1998

I Never Cared For You, Willie Nelson, 1998

Heavy Air, Pure X, 2011

Héritage, College, 2013

Cocaine Cat, Tess Parks & Anton Newcombe, 2015

Son of Placenta Previa, Cliff Martinez, 2014


Starwood Choker, Bing & Ruth, 2017



Blue Light, Mazzy Star, 1993

Big City (Everybody I Know Can Be Found Here), Spacemen 3, 1991


Fear of Starlight, David Cross, Robert Fripp, 2015

We Insist, Zoë Keating, 2015

Says, Nils Frahm, 2013

Auntie's Municipal Court, The Monkees, 1968

Dream Baby Dream, Suicide, 1999

River Deep - Mountain High, Ike & Tina Turner, 1966



Adam Henry
(b. 1974 Pueblo, CO) lives and works in Brooklyn, NY. He holds a BFA double major in Art and Art History from the University of New Mexico and a MFA from the Yale School of Art. Recent solo exhibitions were at Candice Madey gallery (New York), Meessen De Clercq gallery (Brussels), and Lundgren gallery (Mallorca). His recent show at Candice Madey (New York) titled
God Speed Speed Demon
presented new works expanding his use of painting's history, color spectrums, and seriality to explore the visual language of abstract thought. Henry's work has also been exhibited internationally in group exhibitions at locations including SALTS (Basel), Josee Bienvenu (New York), Rita Urso (Milan), Dia Horia (Greece), and Bill Brady (Miami). A monograph on his work from 2011-2016 was published by Meessen De Clercq. Henry's work is included in the upcoming exhibition
SHAPES
at Alexander Berggruen gallery uniting geometric and abstract works from the historic 20th century to contemporary artists.
back