The Selection Committee
RADIO SHOW
now LIVE every other Sunday from 2-4pm
on Newtown Radio
in association with
International Waters gallery

Listen to Newtown Radio live HERE!

Past shows can be streamed below,
or on mixcloud HERE!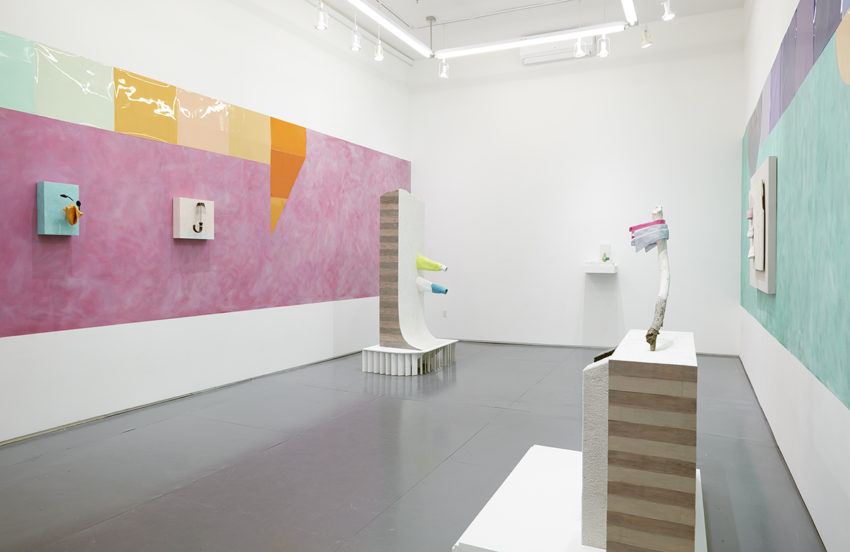 July 25, 2021
Ian Pedigo
Complete playlist below; tracks in
yellow
were cut for time.
Smoke Rings, Glen Gray & the Casa Loma Orchestra, 1937
You Do Something for Me, Cole Porter with Lee Wiley, 1940
Innocent When You Dream (78), Tom Waits, 1987
Questions in a World of Blue, Julee Cruise, 1993
Dazzle, Siouxsie & the Banshees, 1984
To Here Knows When, My Bloody Valentine, 1991
Blue Skied & Clear, Slowdive, 1996
A Kissed Out Red Floatboat, Cocteau Twins, 1988
Stamping Ground, Moondog, 1969

Time of No Reply, Nick Drake, c. late '60s

Sparkly, Hope Sandoval & the Warm Intentions, 2000

El Arbol, Nick Turner, 1999

All Flowers in Time, Jeff Buckley with Elizabeth Fraser, c. 1994-5

Dawning, Tamaryn, 2010

Content, FOREVR, 2015

Vow of Vengeance, Nazxul, 2017
Darkness, Unison, 2012
Because of You, Jesu, 2020

We've All Gone to Sleep, Grouper, 2008

Map of 41 Degrees N 93 Degrees W, Wire, 1979
Ian Pedigo
is a visual artist and writer who immerses in experiences of esthesia produced by both tangible and intangible objects. Having grown up in Alaska and presently living and working in Queens, NY, his work is inspired by nature, yet also deals with the subject of humanism in both its historic and present-day contexts. He has exhibited widely both internationally and in the US, is a Pollock-Krasner Foundation Grant recipient, and his work is in the collection of the Whitney Museum of American Art.
July 11, 2021
Al Freeman
Complete playlist below; tracks in
yellow
were cut for time.
Outro, Vulfpeck, 2012
No Slack, Jaco Pastorius & Brian Melvin, 1989
Café Com Pão (Jodel), Paula Morelenbaum & João Donato, 2011
Like a Ship, Pastor T. L. Barrett and the Youth for Christ Choir, 1971
Sunflower River Blues, John Fahey, 1998
Fire, Lizzy Mercier Descloux, 1979
The Force, Lettuce, 2015
I Get Lonely, Janet Jackson, 1998

Little Fluffy Clouds, The Orb, 1990

Room Mate, Lizzy Mercier Descloux, 1981

Cool in the Pool, Holger Czukay, 1979

She Was Surprised, Psychic TV, 1988
Southern Nights, Allen Toussaint, 1975
相合傘 - Broken Radio Version, Haruomi Hosono, 2019

Sweet Salvation, The Stepkids, 2012
Addicted to Love, Ciccone Youth, 1988
Gloria, Laura Branigan, 1982
Les Fleurs, Minnie Riperton, 1970
Slowly, Amon Tobin, 2000
Cuff Link, Wings, 1978
I Heard It through the Grapevine, The Slits, 1979
We Run This, Missy Elliott, 2005
A Walk to Remember, Vulfpeck
Al
Freeman received a BFA in 2005 from Concordia University in Montréal, and her MFA in 2010 from Yale University. Freeman reproduces everyday items at an exaggerated scale, rendering them in puffy, tactile materials. But by presenting her polyester, cloth, and pleather works as partially deflated, she playfully imbues a beer can, a hammer, or a lava lamp with a message of subverted masculinity. Drained of their virility and enlarged to a ridiculous size, the objects are invested with a humor that satirizes the simulated coziness of runaway consumerism. In her Comparisons series, Freeman juxtaposes iconic artworks with images found from the deep waters of the internet.
June 27, 2021
Sam Anderson
Complete playlist below; tracks in
yellow
were cut for time.
Part 1: Depression & creativity / my Las Vegas Breakdown: my hatred for contemporary pop music & the abuse of the "supertonic" note / pop music is essentially structured like music that is meant for babies
1. Manic Depression, Millimetric feat. Beta Evers, 2009
2. Jagadishwar, Alice Coltrane, 1982

Part 2: "Hearts of Space" Favorites

3. Life After Life, Don Slepian, 1982
4. Seventh Wave, Suzanne Ciani, 1982
5. Sunrise or Sunset in Texas, Blue Gene Tyranny, 1990
6. Celestial Soda Pop, Ray Lynch, 1984
Part 3 (a): Beyond making Music for Buildings
7. Over the Clover, Hiroshi Yoshimura, 1987
8. Something Blue, Hiroshi Yoshimura, 1986
Part 3 (b): Plantasia
9. Concerto for Philodendron & Pothos, 1976
Part 4: Video Game music
10. Zelda's Lullaby, from the Legend of Zelda games (3 songs), Koji Kando, c. 1998
11. Song of Storms (cover version), Koji Kando, 1998
12. Inside the Deku Tree, Koji Kando, 1998
13. Heal, from the game Ico, Michiru Oshima & Kōichi Yamazaki, 2001
14. Martist, from the game Tetrisphere, 1997
Part 5: (problematic) "World" Music
15. White Whisper, Deep Forest, 1992
16. Sadeness (Pt. 1), Enigma, 1990
Part 6: more lady synth
17. Don't Cry (Breakup of the World), Sandra, 1986
18. Don't Be Afraid, Beta Evers, 2005
Part 7: Going out w/a maximalist bang
19. Aquatic Dance, Vangelis, 1996
20. Logos (Pt. 1), Tangerine Dream, 1982
21. Awakening, Don Slepian, 1980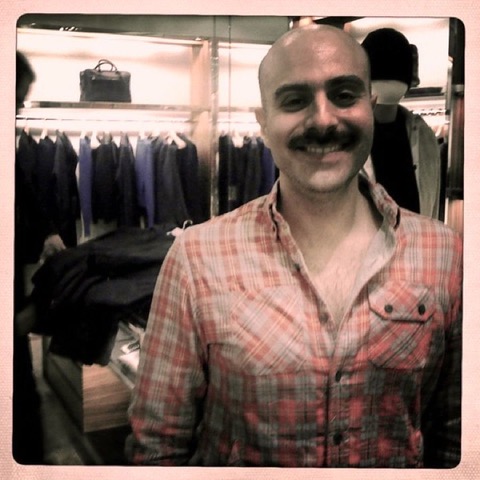 June 13, 2021
David Adjmi
Writer David Adjmi shares a playlist of songs from his adolescence he'd rediscovered while writing his 2020 memoir,
Lot Six
. From his insular Syrian Jewish community in Brooklyn to the discos of Bay Ridge, Adjmi guides us though his melancholy youth with much wit and many stories.
Complete playlist below; tracks in
yellow
were cut for time.
I (Who Have Nothing), Shirley Bassey, 1963

Prisoner (Love Theme from Eyes of Laura Mars), Barbra Streisand, 1978
Nasty, Janet Jackson, 1986
Time (Clock of the Heart), Culture Club, 1982
Ship of Fools, Erasure, 1988
Hells Bells, AC/DC, 1980
King's Cross, Pet Shop Boys, 1987
We Do What We're Told (Milgrim's 37), Peter Gabriel, 1986
Stripped, Depeche Mode, 1986
Babe, We're Gonna Love Tonight, Lime, 1982

Give Me Tonight, Shannon, 1984

Too Turned On, Alisha, 1985

Break 4 Love, Raze, 1988

Gigantic, Pixies, 1988

Blue Bell Knoll, Cocteau Twins, 1988

If Only Tonight We Could Sleep, The Cure, 1987

Cloudbusting, Kate Bush, 1985
Third Uncle, Bauhaus, 1982
David Adjmi
's plays have been produced at such theatres at Steppenwolf, Lincoln Center, the Royal Court, the R.S.C., and Soho Rep, where he was the Mellon Foundation Playwright-in-Residence for three years. His play
Stereophonic
is scheduled to premiere on Broadway next season, and a new play,
The Stumble,
was commissioned by Lincoln Center Theatre, and recently excerpted in
The Paris Review
. David was awarded the Guggenheim Fellowship, the Whiting Writers' Award, and the Steinberg Playwright Award (the "Mimi") among others. His memoir
Lot Six
was recently published by HarperCollins, and his two play collections,
Stunning and Other Plays
and
Marie Antoinette/3C
are published by TCG.