January 23, 2022
Lucia Love
Lucia Love (b. 1988 in New York NY, lives and works in Brooklyn) attended the School of Visual Arts on a grant from The Foundation for Contemporary Art where they studied painting and animation. Using the logic of keyframing and character design, Love works to create narrative depictions that fuse history and fantasy in order to explore the complex moralities of power. Their recent body of work centers around collective versus individual action, and will be on view in a solo presentation titled Angel Takes The Wheel Feb. 4th 2022 at JDJ Tribeca.
January 9, 2021
Sad Omicron Show/Nate Heiges alone
Becuase of the Omicron breakout in New York City in late December/early January, it wasn't safe for me to have my scheduled guest, poet Ginny Wiehardt, in the station. As an alternative I put together a show full of angsty love songs, anxious instrumentals, and a special appearance from Grover of Sesame Street. This show is a rejection of the world's refusal to satisfy the deepest needs of our hearts--and a total blast.
December 12, 2021
Candystore
THE LOST SHOW -LIVE ON AIR- Only
Tragically, due to the punk rock/amateur nature of the setup and Candystore's extremely scintillating/distracting pre-show banter
somebody
(Nate) did not record this show. An encouragement to listen to the live show! If we are lucky, Candystore will grace us again in 2022. Listen to Candystore's playlist on Spotify
here
!
Candystore
was a 2018-2019 artist-in-residence with
Shandaken: Governor's Island
and a 2018-2019 fellow in the
Queer | Art | Mentorship program
. In 2019, she-he was one of four recipients of the
Shannon Michael Cane Award
from Printed Matter, which allowed shimher the opportunity to produce and self publish her debut, *SOLD OUT* book of poetry,
Hi Angels: Poems by Candystore,
which then begat the 2020 extended version,
Hi Angels: DELUXE
—also sold out, sorry.
Candystore's writing and art have been published in
PAPER Magazine
,
Phile Magazine
,
Riot of Perfume
,
Precog Mag
,
RFD
, and others. She-he has performed around New York City, most notably at MoMA PS1 (though it was only in the book store) and Dixon Place (but in that weird area between the bar and the bathroom). Candystore also performs every time she-he uses a public, "binary-themed" restroom. In shimher spare time, Candystore hosts a sexy, community-focused TV show called
Pubic Access
. She-he loves dick and lives in Brooklyn, NY with a snake named Mascara.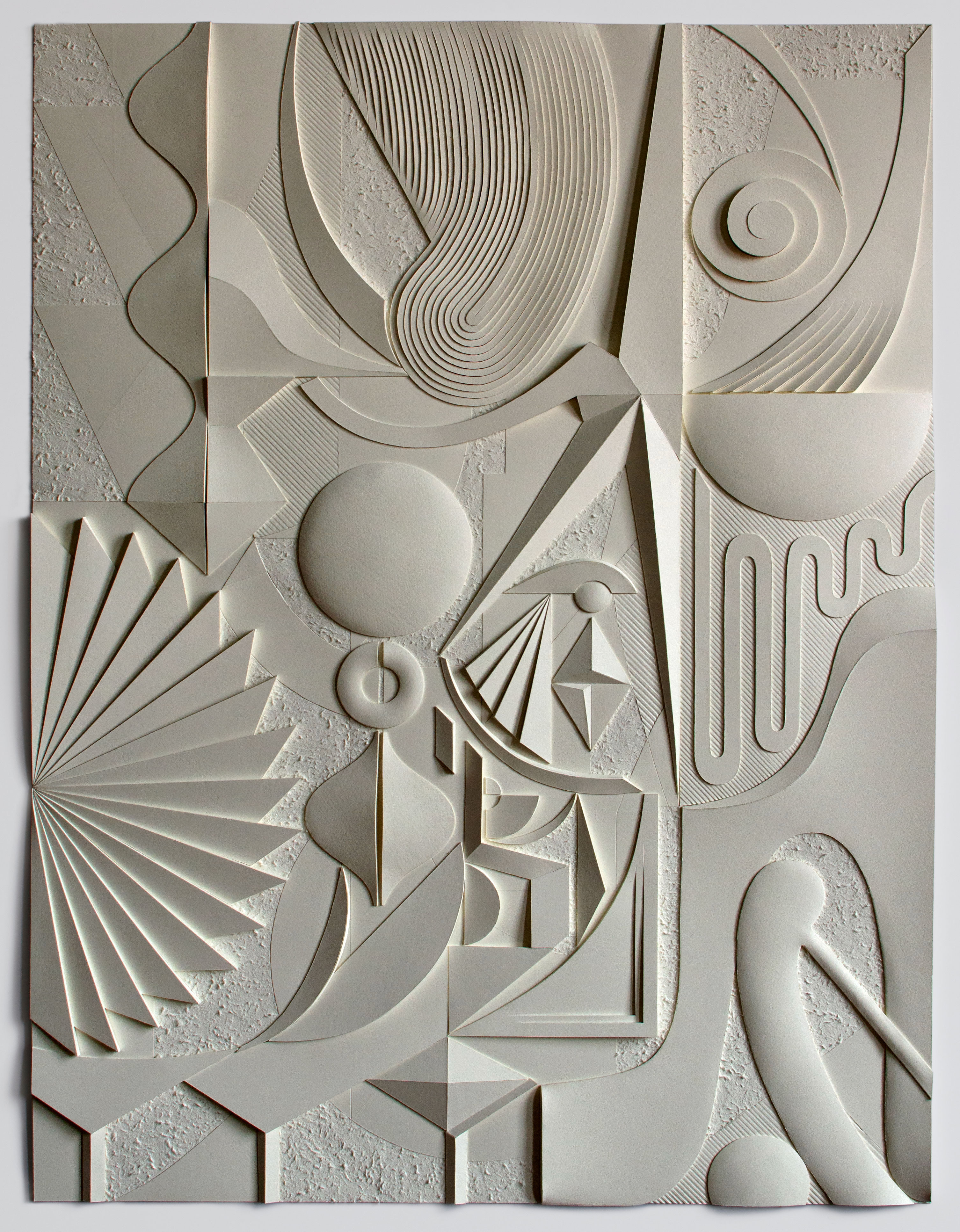 November 28, 2021
Jim Gaylord
Brooklyn-based artist and erstwhile violinist
Jim Gaylord
joins me for this Thanksgiving show. We talk about the structure and practice behind improvisation, and what it means to replace polychromy with white. We also talk about the summer Jim went on tour with Vetiver as a break from grad school (!?).
Complete playlist below; tracks in
yellow
were cut for time.
New Listening, Labradford
Journey in Satchidananda, Alice Coltrane with Pharoe Sanders
Hand in Circles, Ulaan Markhor
Volume, Pylon
From the Top of a Mountain, Dog Faced Hermans
Hat and Beard, Eric Dolphy
Wede Harer Guzo; Hailu Mergia, Dahlak Band

Rocket's Tail (For Rocket), Kate Bush

The Bead Game, Joe Henderson

Quartuor pour la fin du temps: 2. Vocalise, pour l'Ange qui announce la fin du temps; Olivier Messiaen, Anner Bylsma, Reinbert de Leeuw

Tezeta, Mulatu Astatke

Luna Sea, Vetiver

Ship Go Down, Virginia Dare

Hit the Snow, The Aislers Set
Come On Home, Lijadu Sisters
Summun, Bukmun, Umyun; Pharoah Sanders
Jim Gaylord (b. 1974 Washington, NC) earned an MFA from The University of California, Berkeley and a BA from The University of North Carolina, Greensboro. His work has been exhibited internationally and is in the permanent collections of the Museum of Modern Art in New York, the Berkeley Art Museum and the Mount Holyoke College Art Museum. Gaylord has completed residencies at MacDowell and Yaddo and has received fellowships from the New York Foundation for the Arts, the Joan Mitchell Foundation, the Pollock-Krasner Foundation and the Robert Blackburn Printmaking Workshop. Gaylord lives and works in Brooklyn, New York.